Introduction
Customize your Browser like IE & Firefox interface to make it more convenient and neat to find and use Free Sound Recorder and other tools. It's up to you that how they appear in browser:
Options to Customize Browser Interface
A: You can add or remove buttons.
B: Use icons or full text buttons.
C: Add other useful components.
To customize Free Sound Recorder toolbar, click the down arrow next to the logo. You can use the Shrink Toolbar option of the dropdown menu to turn the toolbar interface into just icons.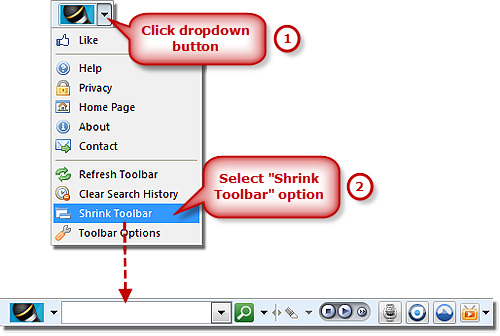 Add or Remove Features
To add or remove features from the Free Sound Recorder toolbar interface:
1. Click Toolbar Options.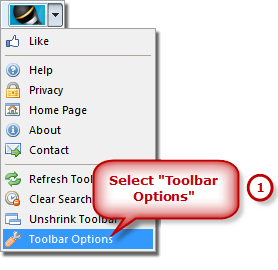 2. In the Personal Components tab, you can choose additional useful components to add extra features.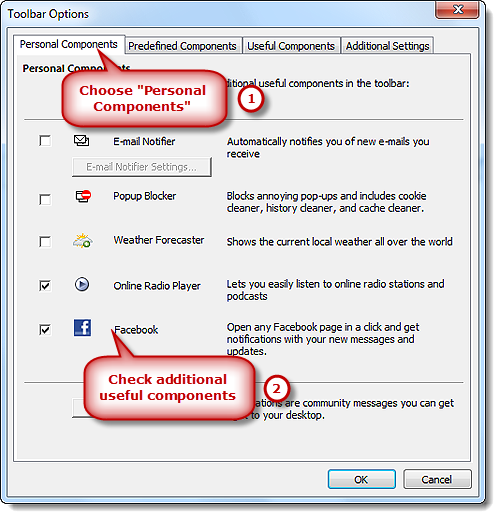 3. In the Predefined Components tab, you can check or uncheck these predefined components to add or remove buttons from Free Sound Recorder.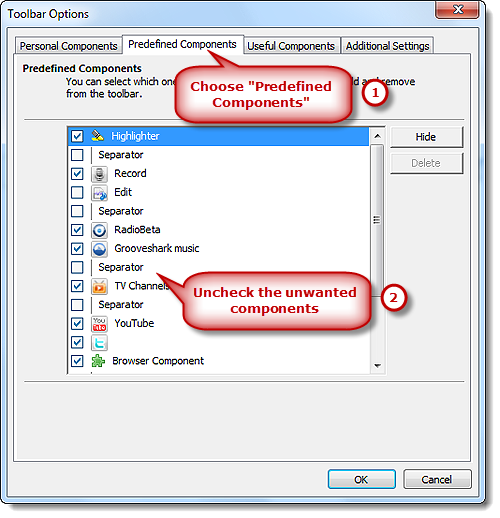 4. Experiment with the other options too.
Please follow and like us: