Free 
online radio
 is easier to find than ever with the multitude of 
Internet radio stations
 now available to listeners. However, there are now so many options available that you might have trouble figuring out exactly what's out there. 
Free Sound Recorder
 provides you the utility function to 
Play Web Radio
with a handy radio player and you are allowed to listen to your favorite radios from both local stations and foreign stations. You'll never miss your favorite broadcasts with this program.
Step 1. Choose A Radio Station
Click the down arrow on the radio player. Choose a station from the dropdown menu which you want to listen to.
Step 2. Play Online Radio
Click "Play" button to listen to online radio program.

To find and listen to an online radio station, you can also launch the other radio player – RadioBeta.


Just enter the text about what you want to listen and click "Search". Soon the searching results will be listed in the window and you can see the detailed information of the radio stataions. Select any of them and click "Play" to receive the radio program.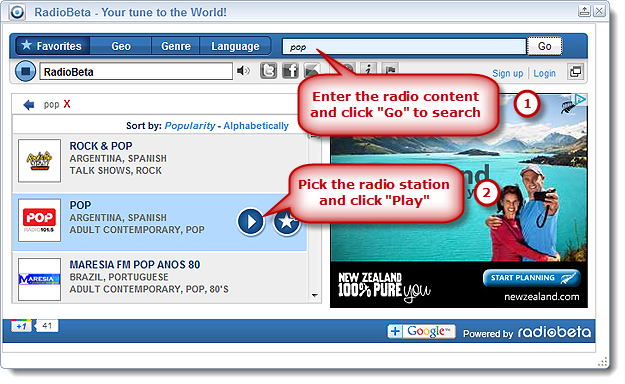 This radio player provides some categories.
a. Search by Geography
Want to know what is happening in other countries? Just search the radio stations by the location. Now you are able to know more of every corner of the world.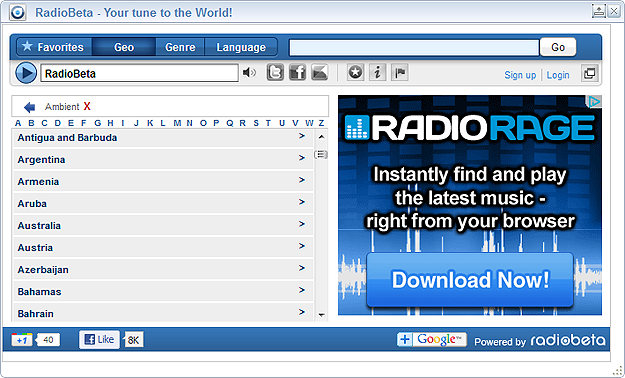 b. Search by Genre
This feature helps you find whatever events you want to know: politics, religion, economics, entertainment, etc. or any music style you are fond of like jazz, rock, pop, blues…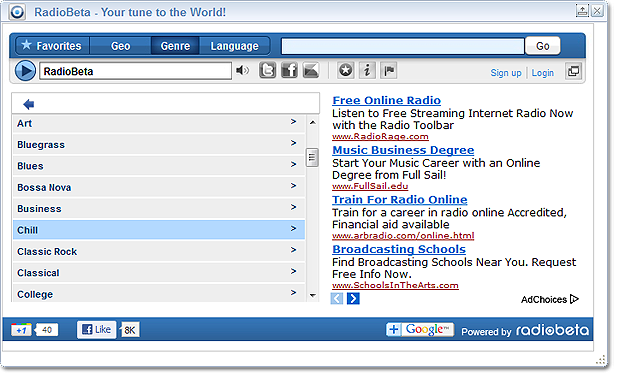 c. Search by Language
English, Spanish, French, German, Japanese, Chinese, Korean… If you happen to be a language learner, you are definitely gonna love this language searching feature; Also, some hot music from another culture could be amazing for your ears!
Please follow and like us: